Kvit°ya
80░ 00' N 32░ 30' E
This is the most eastern part of Spitsbergen with the size of 682 Km▓.
Kvit°ya, which means 'White Island' is called so because it is almost complete covered by glaciers.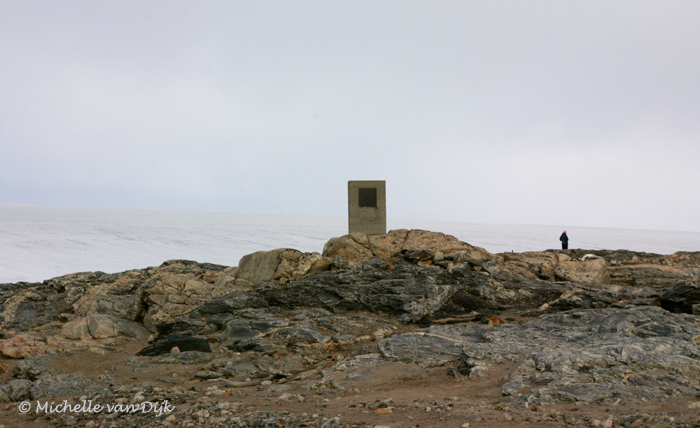 The monument is erected in commemoration of:
Salomon August AndrÚe
Nils Strindberg
Knut Fraenkel
11 juli 1897 they started with a balloon from Virgohamna to hit the Northpole. Unfortunally they had to land 3 days later. Trying to get back to the mainland by boat, they arrived at Kvit°ya where they died.
Not until 33 year later (6 august 1930) they were found by a Norwegian sealhunter.
More information you can find at the website of the Swedish Andreemuseum.